Neues aus der STI
Director of Sail Training – Job Description
Sail Training International is the world's leading provider of races & events, conferences & seminars, publications, research and other services for the international sail training community. We work closely with the world's sail training Tall Ships, national sail training organisations and host ports, to help young people benefit from the sail training experience. As part of the continuing delivery of our mission we are creating a new position of Director of Sail Training to join our enthusiastic and experienced team in Gosport, UK.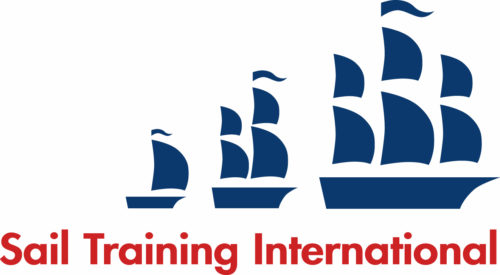 The successful candidate will be required to represent the organisation and speak at conferences and seminars as a leading authority on outdoor experiential learning and how it is applied through sail training. She or he will also be required to liaise with our stakeholders – including the 29 member National Sail Training Organisations, vessel operators and host ports on aspects of Sail Training.
The Director of Sail Training will be responsible for;
Investigating and securing new funding channels for sail training at both national andinternational level including EU funding.
Engaging with education systems and funders internationally to include sail training in theirpolicy and strategy.
Improving the quality of the sail training experience delivered by ship operators and ourmembers.
Managing existing bursary programmes and developing new ones.
Research projects into the effectiveness of sail training and keeping abreast of currentresearch in the field,
The role will report to the CEO and involve working closely with other members of the team in both maritime and commercial matters. Although a senior position, the Director of Sail Training will be required to work across the spectrum of activities involved in insuring the successful outcome of a project. The position will involve significant international travel throughout the year. The Salary will be between £40,000 and £45,000 per annum plus benefits.
The Candidate
The successful candidate will be self-motivated, have a background in, or understanding of, the outdoor experiential learning industry with part of it being in the sail training sector and will probably have at least a first degree in a relevant subject. You will have the ability to understand and have worked in a truly international environment.
You will also have experience of operating at a senior level within an organisation having held project and budget responsibilities in a previous position.
Good spoken and written English is a requirement and fluency in at least one other European language a distinct asset. Advanced presentation skills and public speaking skills are also required. You should be comfortable with giving presentations to large and small audiences.
Timings
The closing date for applications is the 30th November with interviews being held the weeks commencing 5th and 12th December.
How to apply
Please send your CV and covering letter to Recruitment@sailtraininginternational.org
Further information on Sail Training International can be found on our websites at www.sailtraininginternational.org